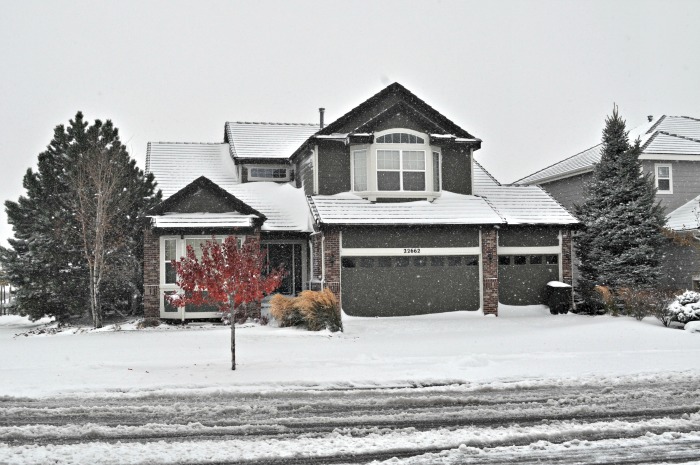 WHAT SEASON DO YOU SELL YOUR HOME IN?
The myth that springtime is the best time to sell your home, is just that, a myth!
While spring is the busiest season for Real Estate sales, sales take place
throughout the entire year. The Real Estate "spring market" actually starts
the end of January to mid-February.
Ask yourself a few questions to determine the best time to sell for you.
1). How quickly do you need to move? Are you relocating for a new job
health or family issues? determining your motivation can help determine the
best time to sell!
2). Is there a season that better suits your home? Do you live on a lake?
Have an in-ground pool? Hunting property? Private and surrounded by
leaf bearing trees? Sellers with lake homes and homes with amazing summer appeal
may want to put your home on the market in April so home buyers can utilize the amenities
right when they move in. Property loaded with deer and wildlife, well just about any time is good.
Homes with a majestic private appeal may want to wait until the trees bud. You'll know what time
of year your home is most appealing.
TIPS FOR SELLING IN THE WINTER
Clear snow and ice from walk-ways, drive and stairs
Make it pop! Maybe a few winter wreaths on the exterior
Make sure your windows are clean (good idea in every season)
Make your home welcoming upon approaching and entering your home.
TIPS FOR SELLING IN THE FALL
Make sure all outdoor lighting is working as the days get shorter.
Fall decor tastefully placed indoors and outdoors can really cozy up a blah fall day.
Make a point to keep the lawn free of leaves and debris.
TIPS FOR SELLING IN THE SPRING
Did somebody say "Yard Work" and lots of it. Clear winter yard debris
Clean up the flower beds ready for new growth
Spring cleaning..Time to clean those windows again and freshen things up.
Change out the winter pillows and blankets with bright spring colors.
TIPS FOR SELLING IN THE SUMMER
Have a pool? Play it up, Keep the pool up and stage your decking and outdoor areas
Clean up the landscaping and manicure your lawn
Walkways, porches, decks and entrances should be cleared and clean
Have your air conditioning on when needed even if your not home.
Have bottled water available for potential buyers.
Keep in mind that inventory is typically lower in the winter months and as there may be fewer
buyers there is typically less competition.
Of course regardless of what time of year you are selling your home, as a Full-time Real
Estate Broker, I will make recommendations if necessary. I will walk through your home with
a "buyers perspective" prior to listing your home for sale, and make suggestions when needed.
My goal is to sell your home for the highest possible price with the best terms available. Call
me today @ (517)294-6977. Text and email is also fine, whichever you prefer.
Thanks for reading my blog and as always, I welcome your comments.
Lori Killen, Associate Broker
Keller Williams Realty Livingston
Offices in Howell and Fowlerville
517-294-6977
dynamicsales@aol.com